Wassom Street Townhomes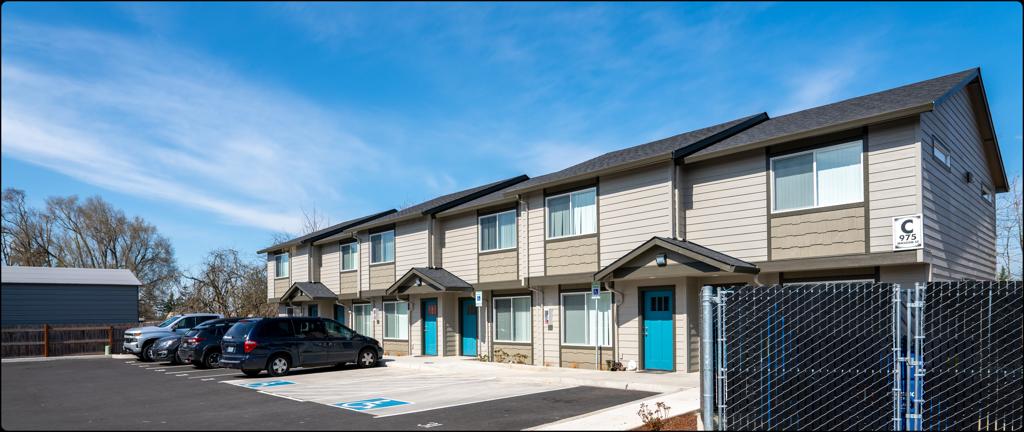 Wassom Street Townhomes
Wassom Street Townhomes was completed in late 2020. It is comprised of 3 buildings with 6 units each. It is located on the West side of Lebanon, with quick and easy access to both Highway 34 and Highway 20. The location is also near the edge of town, giving the property some great country charm.
We know you might have questions, so we have done our best to answer as many of those as we can below.
Townhouses Units
Q: Why live in a Townhouse?
A: Townhouses aren't like normal flat-style apartments. In a townhouse style, you don't have anyone living "above" or "below" you. The walls on the sides (the only walls you share with tenants) are all double-insulated. This means less noise heard by you from your neighbors, and less noise made by you to your neighbors. We think this is a better way to live and we are all about providing the best home environment for your tenants.
Q: How big is each unit?
A: Each unit is a spacious 928 square feet.
Q: Are there washers and dryers in each unit?
A: Each unit is equiped with washer and dryer hook-ups in a separate laundry room off the unit's kitchen. You will need to supply your own washer and dryer.
Q: How is each unit heated?
A: Each unit is heated with individual cadet-style zone-heaters. We have found these to be some of the most efficient forms of heat as it allows you to set different temperature levels in each room.
Q: What is LVP?
A: LVP stands for "Luxury Vinyl Planks" and is a type of flooring material. It is similar to Pergo in that it looks like solid wood. However, it lasts longer than Pergo and includes texture instead of just color choices. It also wears better than Pergo.
Q: How do I apply for a unit?
A: To apply for a townhouse, contact us at the information below.
Q: What are the application requirements?
A: The application requirements are as follows:
Income of at least 3x rent / month
Verification of income, usually 2-3 paystubs.
To speed up the approval process, when you are in the DocuSign portion of the On-Line Application, please upload scans of income verification in the Other Information section.
3-4 years of Rental History.
Good credit score - preferred.
There is a $50 fee for each Applicant over the age of 18.
Q: Do you accept pets?
A: Yes, we accept pets. If you want more information, ask us.
Q: I still have questions, what do I do now?
A: Just fill out the form on the Contact Agent page with your questions and we will get you an answer.
Once you have reviewed the questions above, all that is left is to Apply for a unit. To do so, contact us at: 918-973-2177